Make plans to join your student for lunch on Wednesday, October 4th. Feel free to bring a lunch from home, but remember that all proceeds from Take Your Parents to Lunch Day support our Learning Garden and School Nutrition programs. Thank you!
Lunch options: Pallookaville $7 | Gumbo $3
Pallookaville
Our friends from Pallookaville Fine Foods will be on site with fresh, made-to-order lunches! Pick 1 main, 1 side, and a bottle of water for just $7 cash or credit. No need to order in advance, just show up!
Mains
Fresh Grilled Chicken Breast Sandwich
Mixed Greens, Red Onion & Tomato
Pulled Pork Sandwich
Homemade BBQ & Pickle
Pimento Cheese Sandwich
Mixed Greens, Red Onion & Tomato
Sides
Cole Slaw
Mac & Cheese
Bag Of Chips
Vegan Hatch Green Chili w/ Hominy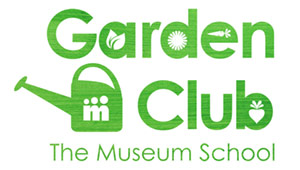 Garden Club Gumbo
Garden Club will be serving a cup of gumbo for $3 with okra and beans from the TMS Garden! Cash only please.
Volunteer!
Help with Take Your Parents to Lunch Day
Meet Your Student on the field During Their Regularly-Scheduled Lunch Period:
| | |
| --- | --- |
| Kindergarten | 10:45 |
| 1st Grade | 11:00 |
| 2nd Grade | 11:20 |
| 3rd Grade | 11:35 |
| 4th Grade | 12:40 |
| 5th Grade | 12:45 |
| 6th Grade | 12:15 |
| 7th Grade | 1:15 |
| 8th Grade | 12:15 |