Students and staff are excited to show off their last unit of study for the year on Exhibit Night.
---
Session 1 – Grades K, 1, 6 – 5:15pm – 6:00 PM
Session 2 – Grades 2, 5, 7 – 6:15pm – 7:00 PM
Session 3 – Grades 3, 4, 8 – 7:10pm – 7:55 PM
---
Don't Miss:
Kindergartner Currency performing, I Found a Penny! It should be very noteworthy 🙂
1st Grade's Explorers' Mart and Student Business Plans
2nd Grade's Life Cycle Diorama and Rhythmic poems
3rd Grade's Georgia's Native Plants and Animals skits & Owl Pellet displays
4th Grade's  photo booth and family game night!
5th Grade's Rock Eagle Presentations and Science Variety Show!
Ask a 6th Grader, "How can you avoid fake news?"
7th Grade's games on solving systems of equations and parallel lines cut by a transversal
8th Grade's light-up games using squishy circuits
---
Unit 4 Adventures & Expeditions
During this busy 9 weeks, Explorers went out into the field on over 40 Learning Expeditions!
Atlanta Botanical, Gardens: Roots, Fruits, and Seeds, Booth Western Museum, Camp Fortson 4-H, Center for Puppetry Arts, Chattahoochee Nature Center: Pollution Solution, Civil Rights Memorial in Montgomery, Ala., College Football Hall of Fame: math scavenger hunt, DeKalb Farmers Market, Dexter Ave Baptist Church, Dream Big IMAX movie, Elachee Nature Center: Habitat is Home, We All Need Plants, and Tree Identification, Fernbank Museum of Natural History: Walk Through Georgia and Urban Watch, Fidelity Bank, Freedom Riders Museum, Georgia Natural Heritage Center: Soil Rocks!, Gwinnett Environmental and Heritage Center: Diversity of Life, High Museum of Art: American History, High Touch High Tech: Finally Fun Machines and Get Buggy, Jimmy Carter Center, Jimmy Carter National Historic site in Plains, Ga., Kennesaw State University History Museum, Piedmont Nature Conservancy: Fibonacci, Piedmont Park: Fibonacci, Rock Eagle, Southern Belle Farm, Tellus Science Museum, The Center for Civil and Human Rights, Wacky Wilford, Water quality testing at Avondale Lake, Wren's Nest, Wylde Center: Seed Story, Zoo Atlanta: Living Lab and WILD Georgia. WOW!
---
Enter To Win an AMAZING Prize Package
FOR ONE NIGHT ONLY, The Museum School Foundation will have tables at both entrances during Exhibit Night. Make a donation in ANY amount to the Inspiring Excellence Capital Campaign, and you will be entered into a drawing to win a week of Sports Camp this summer (June 12-16) plus ALL THIS:

Kindle Paperwhite
Amazon Echo
Chef's dinner for 4 at Leon's Full Service
4 TMS stadium seats
2 TMS travel mugs
2 TMS coozies
2 TMS magnets
One "Out of Uniform Pass"
One Volunteer Hour
2 Dad Rock T-Shirts
2 Explorer Dash t-shirts
2 Explorer Dash water bottles
Don't miss your chance to win this fabulous prize package, and contribute to the campaign. If you have already given to the Inspiring Excellence Capital Campaign for a new media center, our many thanks and you have been entered into the drawing.  
---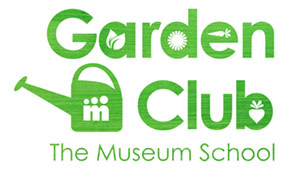 Check out Garden Club's healthy food systems photo exhibit in the breezeway during Thursday night's Exhibit Night. Student-made products will also be on sale (suggested donation of $2 or $8): organic herbal lip balm and water barrel hoses. Learn more about our awesome year in Garden Club!
---
Safety reminder:  Please consider walking to the school, if possible (the Willis Park gate will be open), or carpooling with other families. If you do drive, please follow the parking signs and only park in designated spots.