FUNdraiser: October 23rd
Picnic in the TMS Field with your Explorer on Wednesday, October 23rd! 
Join your student for our annual Nutrition Program FUNdraiser. Feel free to bring a lunch from home, but remember that all proceeds from Take Your Parents to Lunch Day support our Learning Garden and School Nutrition programs. Thank you!
Lunch options: The Stratford $7 | Gumbo $3 | Basil Lemonade $2
The Stratford
Our friends from The Stratford will be on site with fresh, made-to-order lunches! Pick 1 main, 1 side, and a bottle of water for just $7 cash or credit. No need to order in advance, just show up!
Mains
Turkey Club Sandwich on White Bread Turkey, Bacon, Mixed Greens, Red Onion & Tomato
Pulled Pork Sandwich Guinness Braised Pulled Pork, BBQ & Pickle
Pimento Cheese Sandwich on Whole Wheat Mixed Greens, Red Onion & Tomato
Sides
Cole Slaw
Georgia Apples
Bag of Chips
Baked Beans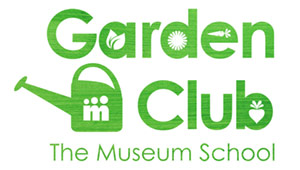 Garden Club Gumbo
Garden Club will be serving a cup of gumbo for $3 with okra, beans, tomatoes, and sweet potatoes from the TMS Garden! And, you can quench your thirst for only $2.00 with our gloriously green basil lemonade- a Garden Club favorite!
Meet Your Student on the Field for a Picnic During Their Regularly Scheduled Lunch Period.
STAY TUNED for more information!
[super_button icon="fa-user" label="Volunteer!" tagline="Help with Take Your Parents to Lunch Day" color="#00aeef" link="https://www.signupgenius.com/go/30e084faea722a6fa7-take3″ link_opens="_blank"]